You tell me that your always afraid,
But that seems to be Death's fearful parade.
It marches through your veins,
Filling these streets with pain.
The bands all marching down,
The crowd faces all aglow with frowns.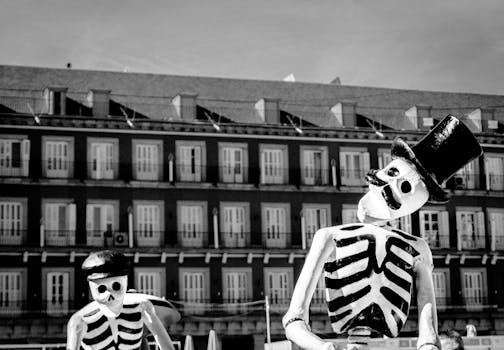 You wonder why you still try,
When everyday you seem to want to die.
I will take you by the hand,
And pull you through all the dying bands.
With their music played so low,
Making your heart beat so slow–
We will climb right over all the broken down floats,
And run around all the marching skeletons in red coats.
We don't have to worry about it being that loud,
Because all we hear is the soft moan of this dying crowd.
We now see Death tossing guns and knives,
So that these tortured souls may take their lives.
I can tell you want this too,
But I'll tighten my hold on you.
Because I see the end of this nightmare parade,
And soon you won't have to be afraid.
Carelessly, you look up at Death's scarred up face,
And it makes you stop your quickened pace.
I look back at you,
And I know you don't have the strength to make it through.
So I turn, grab you, and hold you tight,
turn you head away from Death's hopeless sight.
And I whisper in your ear,
"Please lay aside all your fear,
I'll keep you safe as long as I'm here,
I'll carry you to the end, if I have to my dear"